14 Hot Chocolate - Joanna Jordan - 7th Grade - Nixa Jr. High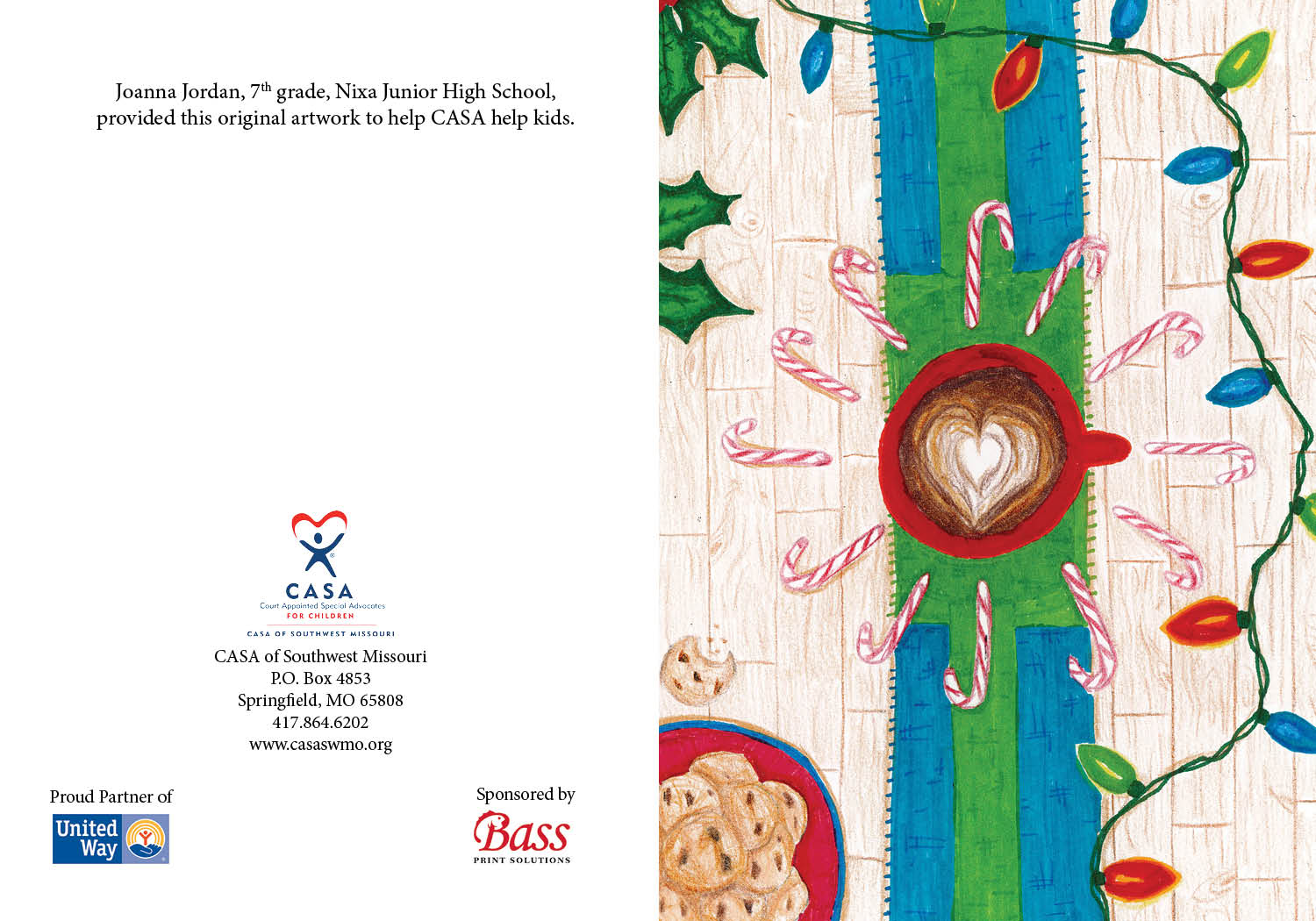 Artist: Joanna Jordan, 7th grade,
Nixa Jr. High School


Package of 10, 5" x 7" cards


Cards may be personalized for an additional charge as noted below. Please note your inscription in the personalized message box. Contact Julie in the CASA Office at 864-6202 ext 102 or jgood@CASAswmo.org for more information.