4th Annual Lift Up a Child Fitness Event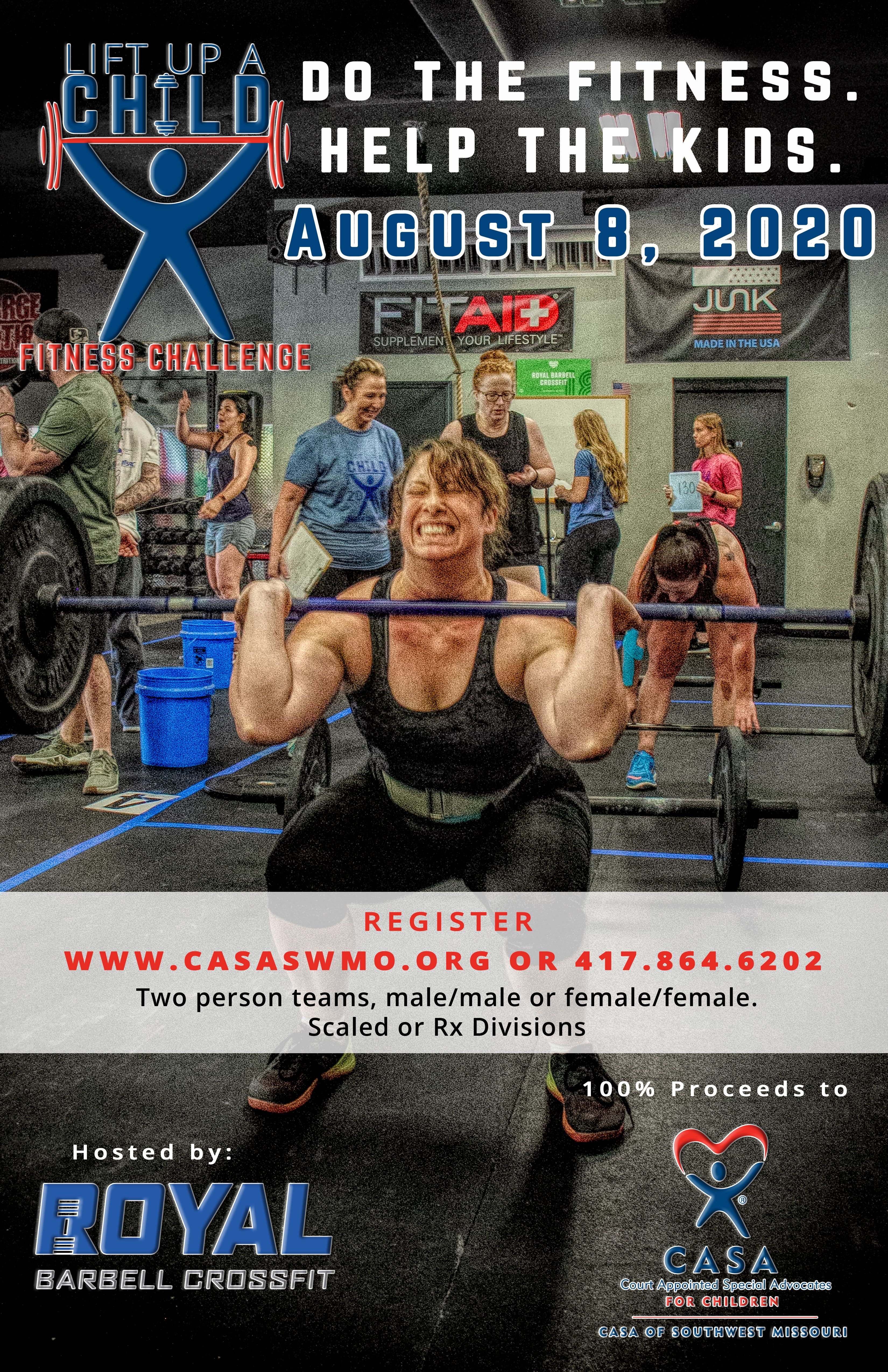 High-intensity workouts paired with Olympic weightlifting. 100% of all proceeds will benefit CASA of Southwest Missouri.
$120 per team. Two-person teams, male/male or female/female. The divisions are Intermediate (scaled), or Advanced (Rx). Registration fees are non-refundable but transferable if needed.
Registration open NOW!