Bridging the Gap - South American Culture
Thursday, February 20, 2020 6:00 pm - 8:00 pm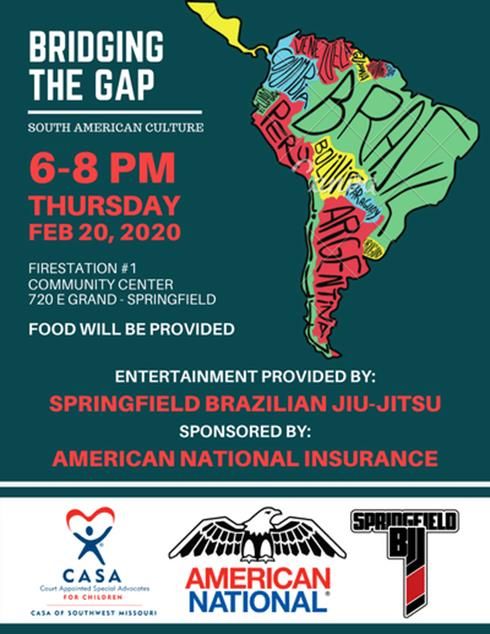 Location:
Firestation #1, 720 E Grand, Springfield, MO
Description:
This quarterly event hosted by CASA of Southwest Missouri is a family-friendly, immersion experience aimed at providing insights on various cultures. Join us to learn about South American culture with entertainment provided by Springfield Brazilian Jiu-Jitsu.

Hosted by American National
This form stopped accepting submissions on February 20, 2020 6:00 pm CST.