You'll always know what's going on with our organization.
Just bookmark this page and check back often for the latest programs and events.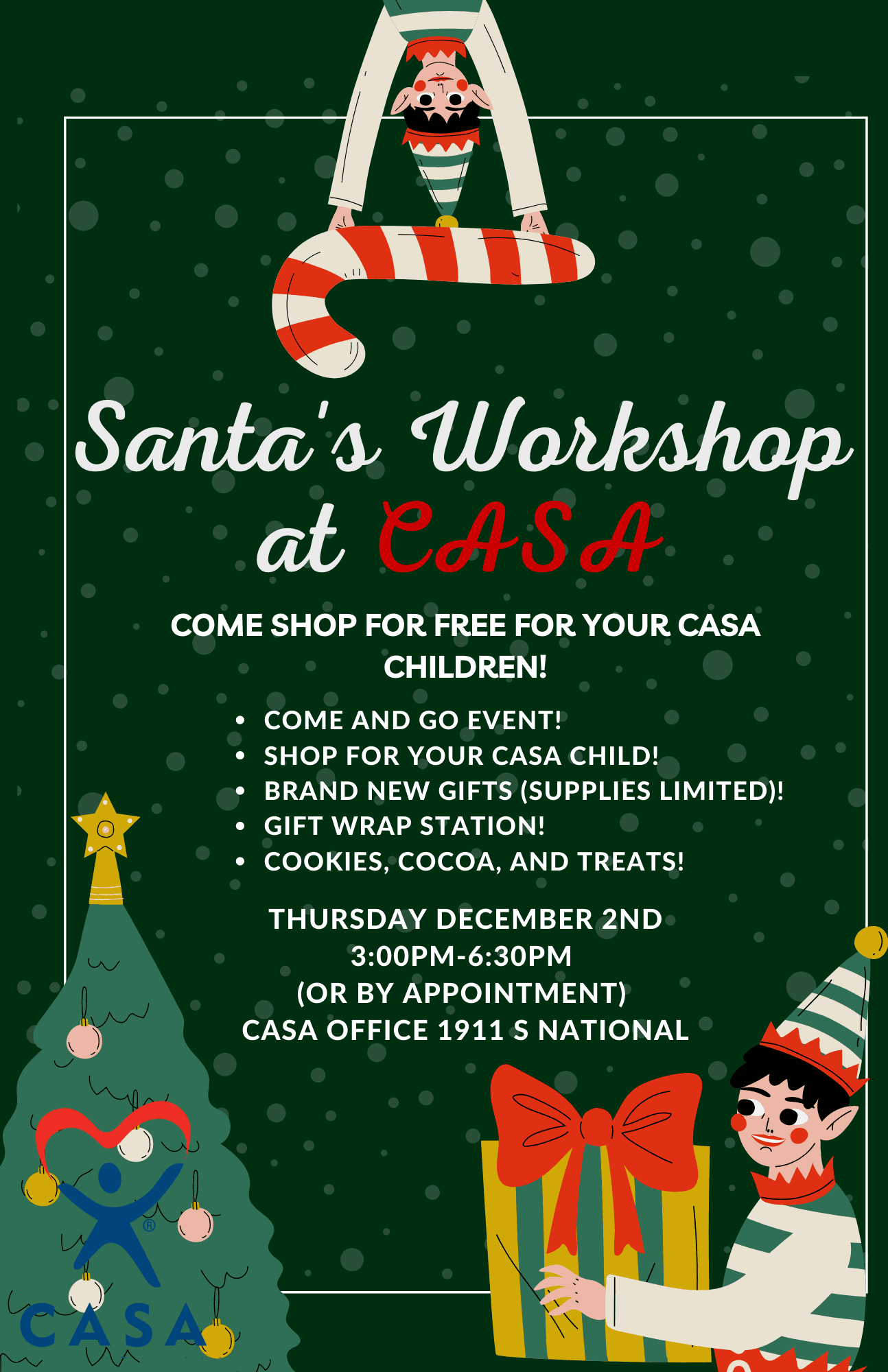 Come shop for free for your CASA children!
This is a come and go event. You can shop from brand new gifts (supplies limited) and then take them to the wrapping station. While you are there, enjoy cookies, cocoa, and treats! Sign up now!
6th Annual Lift Up a Child Fitness Challenge