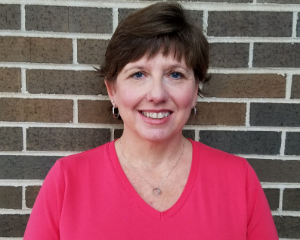 CASA Spotlight - Tammy Dreier
This month's CASA Spotlight is Tammy Dreier! When Tammy was only 8, she lost her father in a tragic car accident. She shares that "There were adults in my church and community that took a special interest in me, cared for me, spent time with me and shepherded me through my teen years into adulthood. These adults did not share my DNA and yet they saw my need and cared enough to give me their time, love and support. I wanted to be that adult and CASA provides me that opportunity."
Tammy has been a CASA volunteer for 2 years now. When she heard Dr. Phil talk on his show about his experience as a volunteer himself, she knew she wanted to be involved. Her advice for others considering the volunteer opportunity: "Do it. Don't wait. I waited several years after I became aware of CASA and today, I wonder what relationships did I miss? What child needed me, and I wasn't there for them? If you have ever volunteered somewhere and wondered if you were really making a difference in someone's life; become a CASA and remove all doubt."
Tammy is also the mother of four adult children, two granddaughters (soon to be 3!). She and her husband love spending time with their family - attending lots of music and sporting events. Tammy worked for many years in the health care field, until she stayed home to raise her children. She also has served as as the Director of Children and Family Ministries at her church. She enjoys reading and crocheting, as well as traveling with her husband. Recently, Tammy decided to go back to school to earn her Bachelor's of Social Work degree.
We applaud your work as a CASA, Tammy! Thank you for all you do!!