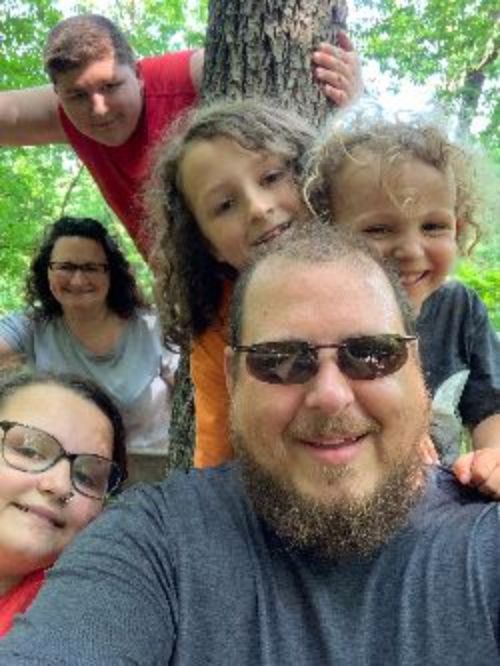 CASA Spotlight - James Miller
CASA Spotlight: James has served as a CASA for 15 months. He decided to volunteer because he felt called to do something to better the life of a child. He explains "I wanted to make a positive impact on a child's life. I wanted to be the person I needed when I was a child." James says when he visits the children he serves, they are always excited to see him! They run to him and give him lots of hugs. For anyone considering to be a CASA, James would tell you "move from 'consideration' and take the next step! Check out CASA's Facebook page, speak with a current CASA, ask questions: see if volunteering with CASA is right for you!" There are many children waiting for a CASA to advocate for them - will you join us?
In James' free time, he enjoys spending time and making memories with his wife, Anne, and their 4 children, Ian, Amelia, Simon and Felix, and their two dogs, Molly and Sadie. James and Anne recently celebrated 18 years of marriage, and as you can see from the picture, they enjoy their time together! James also works full-time as a Senior Application Consultant with a software company that specializes in marketing productivity and digital asset management. We appreciate James for also spending his time as a CASA volunteer! He is making a difference!