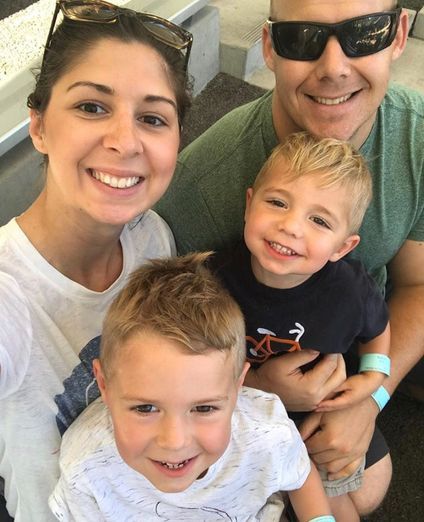 CASA Spotlight - Amie Davis
Amie Davis has been a CASA advocate since March 2019. She is currently serving as an advocate for an older youth in Greene County. Amie first became involved with CASA when she learned about the organization and the important work CASA volunteers do for children. She knew right away that she wanted to get involved and make a difference. CASA was an easy choice for Amie as she loves children and making a local impact in her community.
As Amie has served on her first case, she admits she did not initially understand the difference she could make by serving as a CASA. She has quickly realized her impact has been greater than she could have imagined. She has been able to establish a meaningful relationship with her CASA child, confidently advocate for her best interest, and ultimately change the trajectory of this youth's case in a positive way. By visiting the child in her placement and building a relationship to visiting at school and making sure her educational needs are being met, Amie has been an amazing advocate. Amie's determination and consistency throughout this case has been evidenced from the beginning and we are so thankful that this child's story is changing for the better because of her involvement.
For anyone considering becoming a CASA, Amie says to jump right in! She believes that setting aside the time and effort to help a child in need should always be a priority. She believes that once you realize the impact you make, nothing else will matter! Amie says that becoming a CASA is a unique and incredible opportunity we have in our community to be a consistent and reliable figure in the lives of children who need it most.
Amie works for the City of Springfield's HR Department. She is married to a Lieutenant at the Springfield Fire Department and has two boys and 2 golden retrievers. Her family loves spending time outdoors hiking and traveling. She has a big heart for children and for making her community a better place.
Thank you Amie for making a difference!